Diverse Contractor Program
Everybody Builds' Diverse Contractor Program will provide access to a collaborative partnership of business support organizations, construction unions and trades, major construction managers, developers, and anchor institutions. This comprehensive approach allows Contractors access to business development opportunities through networking, mentorship relationships, individual business assessment, technical training and assistance, financial assistance, and predictable project opportunities for capacity building.
The objective is to create and grow the capacity of underrepresented diverse businesses that will be able to compete and be successful on some of the $10 billion of construction projects projected to take place in Philadelphia over the next decade. Our program is created to grow businesses that create wealth in the community and career opportunities as well.
TARGET BUSINESSES ARE:
Commercial contractor, subcontractor, or supplier
Minority, Women, and/or Disadvantaged Business Enterprise (M/W/DBE)
At least 2 years in business, and
Union Signatory, or desire to become Union
Why Participate?
Participants will be exposed to the tools, leadership skills, best practices, and diverse networks they need to succeed. Everybody Builds views its role as a coordinating entity to organize and provide access to the robust array of business support services available for contractors in the Philadelphia market. We aim to be the connective tissue to what is currently being offered and "fill the gaps" where missing to reduce barriers to growth.
As such, we aim to increase the number of minority businesses that are provided opportunities to share in the pipeline of construction projects available from some of the major developers and institutions throughout Philadelphia. The coordination and enhancement of business and financial supports of what is currently being offered will be accomplished by Everybody Builds more effectively by taking a sector-wide approach with collaborative partnerships.
We will provide insight and access to long-term project opportunities coupled with a construction-focused hands-on approach through business assessments, technical training and support, financial assistance, access to professional business services and on-going business development and mentorship opportunities.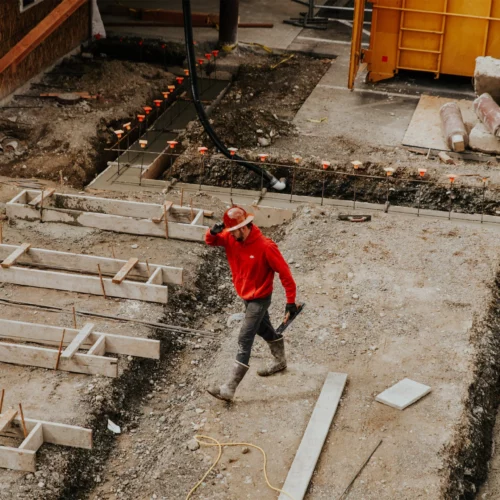 We will recruit businesses from diverse trades at various levels of competency. Our goal will be to assess each business and determine what is needed for each to reach the next level of capacity to perform and provide the resources to accomplish this. We will create a mentor/protégé relationship amongst the businesses and with large construction management firms or contractors, which will allow subcontracting and training at various levels of business development and increase contracting opportunities.
Successful participating businesses will be prepared to take advantage of opportunities at their capacity to perform and willing to follow the technical assistance and business development necessary to grow.
We are focused on having all firms become technical business experts in their trades, financially literate and fully understand their bottom line, be proficient at estimating their project revenues and expenses, and be effective at project management. A strong business acumen is the ultimate objective.
If you meet the criteria as a target business, please complete the Interest form to be considered for our program: